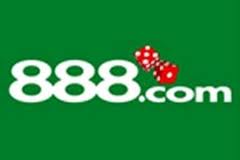 For a moment late last year and earlier in 2011, we were under the impression that 888 Holdings had perhaps reached critical mass, and were about to sink into obscurity after being gobbled up at a very cheap price by a well-known British gambling brand. Fortunately the fat lady kept singing and the show still went on, while talks were taking place. Significant improvement in profits was already being seen from a new poker product, as well as from other renewed focus. This caused something of a shift of fortune, and take-over talks went down the toilet when the (nameless) big British brand offered a grossly under-valued price for the business.
This renewed focus on core strengths has been excellent news for the company, and has resulted in significant improvements in their B2C operations. Poker revenues have changed quite substantially with an increase of 22% for the first half of the year; year-on-year to $24 million. Active player numbers have also been steadily rising which is crucial for growth. If an online gambling company as large as the 888 group, does not grow, it is impossible to make any money. With an increase of player numbers of 90%; this is considered to be creditable growth! Revenues for their casino product look even better, with an increase of 16% to $69 million, piggy-backed by an even more impressive 134% increase in active players.
These numbers indicate that business has improved across all segments and this brand name may yet be with us for another few years. Incredible to believe that increased revenues such as these, limited losses to $23.3million…yes, they are still in the red, but least things are looking up. Significant restructuring costs are responsible for the swing loss. There is big money in online gambling, and that is certainly no maybe!
Written by Neha A