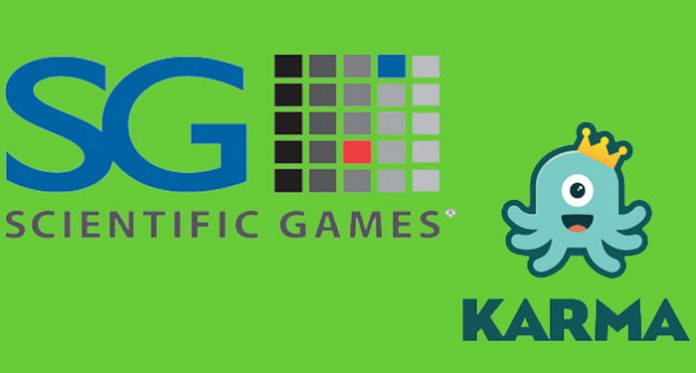 Karma Gaming's Portfolio Acquired by Scientific Games Strengthening Company's Position to Lead Lotteries into the Digital Future
Scientific Games recent acquisition deal involves the gaming provider purchasing all of Karma Gaming's portfolio of interactive games. The amount of the deal wasn't, or hasn't been disclosed as of yet. In addition to the deal several gaming developers from Karma Gaming will join the Scientific Games team.
"The purchase, which was completed in June 2016, accelerates Scientific Games' interactive strategy and product roadmap while further strengthening the Company's position to lead lotteries into the digital future," the company released in a statement.
Acquiring Karma Gaming strengthens Scientific's ambitions within the market, and that's exactly what the Executive Vice President and Group Chief Executive of Lottery, Jim Kennedy said the company is looking to do. He also said that it will highlight the company with its current leader position with interactive lottery solutions with 13 mobile apps and 10 active loyalty programs that are already deployed within the platform.
"As a trusted business partner, we understand the unique regulatory challenges lotteries have when it comes to mobile and internet offerings, and we know that lotteries have constraints on delivering innovative games and promotions that can continue to entertain and engage their players," said Kennedy. "By providing consumer anayltics, creative interactive games and promotions, loyalty programs, mobile apps and secure technology for the sale of eInstants and other games online, Scientific Games remains committed to helping lotteries continue to evolve."
Scientific Games has had a busy year so far. They have been expanding its presence in the industry, and strengthening its strategy stance with acquisitions such as this one.