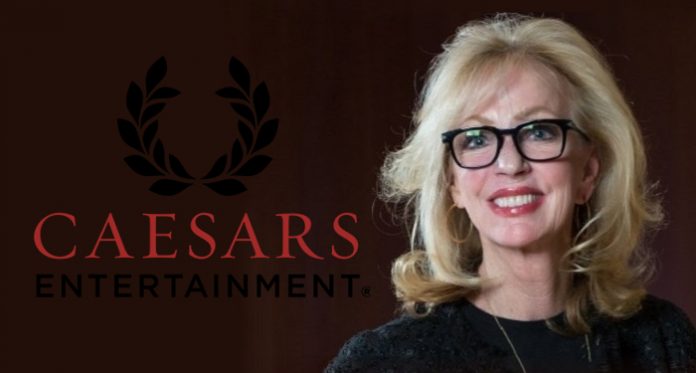 Caesars Entertainment announced the appointment of a new Board of Directors as Janis Jones Blackhurst steps in to fulfil new role, effective last week.
Blackhurst has been serving on Caesars executive team since 1999 where she held the Senior Executive role and then was appointed the Executive Vice President, Public Policy and Corporate Responsibility. Blackhurst will serve her current role until the first of October.
Blackhurst has helped the company grow in the industry with its Responsible Gaming practices and committing to the industry's first code of conduct. Caesars has earned, under Blackhurst's leadership, a perfect score for the last ten years in the Human Rights Campaign Corporate Equality Index.
Caesars Chairman, James Hunt, said that Blackhurst is a legend in Las Vegas, and is the first woman mayor of the city to accomplish so much with leadership in business and politics. Hunt added they are thrilled to welcome Blackhurst to the Board and the company will continue to benefit from her relationships, expertise and experience. Blackhurst added to the comments saying she is honored and delighted to be joining the Board and will continue to advocate for Caesars and its leading role in the industry.