Online Gaming Software Developer Endorphina Announces 2016 Gladiators Slots – A Tribute to Modern Olympic Games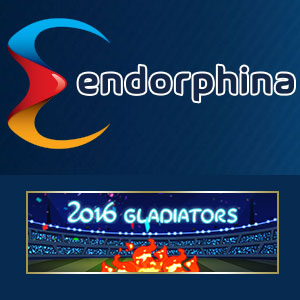 Just in time for the Olympic Games, Endorphina is just about ready to release its new 2016 Gladiators slot. This new game pays tribute to the Modern Olympic that is starting in Rio de Janeiro Brazil this week. Endorphina has been working hard on the new creation, and is totally excited to release it to players to enjoy around the world.
You will get to experience the thrills of winning the race throughout the game without leaving the comfort of your home. Endorphina offers a big variety of flash based games for online play. They have been providing the industry state of the art games for quite some time, and have built their reputation on providing the best online gaming experience possible. 2016 Gladiators is a cutting-edge slot that delivers an authentic atmosphere.
Lucie Kadlecova, Endorphina Marketing Manager excitedly commented on the launch of the brand new game saying,
"We all in Endorphina enjoy this major sporting event and our initial idea for this game was to bring the fun and excitement from the Games in Rio de Janeiro straight to every single player and let them become part of the Games from whenever they are."