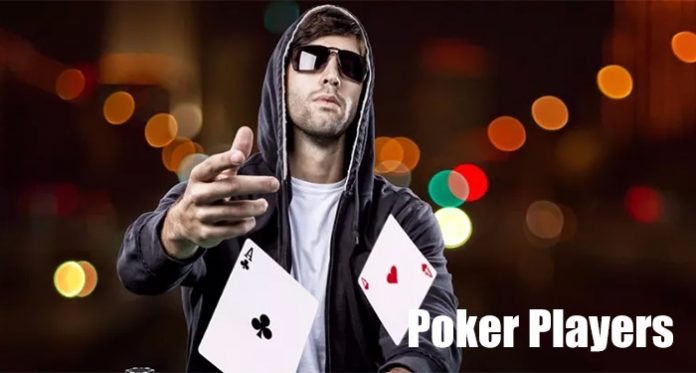 Poker is an exciting card game that combines gambling, strategy and other skills. It was first developed sometime in the 19th century in the United States. The game has since grown to become a very popular entertainment pastime for players who are located all over the world.
A good poker player is equipped with all the tools of the trade. Here is a look at the many different things that every poker player should own.
1 – Playing Cards
You can't play any game of cards without these. There are two basic types of playing cards available. Your choices are plastic or plastic coated cards. The difference between these two types of cards rests with durability, feel and experience.
Plastic coated cards are the easiest of the cards to find as they are typically available in every possible variety and dollar store. These are also the cheapest of the playing card varieties. Not only will they not cost you very much, they will not last more than a few tournaments if you are hosting one in your home.
Plastic playing cards are the most durable as they are made entirely from plastic as opposed to being plastic coated card stock. The plastic cards are also more flexible and feel different that plastic coated. There are also two different sizes of playing cards. They are called Poker Size and Bridge Size.
2 – Poker Tables
Poker tables are specifically designed for playing long hours of cards on. The modern poker table is covered with something called baize. That's the felt-like material you are familiar with seeing on top of the average poker table. Some tables are covered in speed cloth which is a Teflon-coated fabric. Regardless of the type of cover on the table, it is there to serve a very important role in the game of poker. The table coating is there to assist with the sliding of cards across the surface.
There are a number of different shapes that poker tables are available in. there is the fairly oval-shaped style where players sit around the curve of the table and the dealer sits in an indented area of the table that is specifically meant to position the dealer. Other table shapes are round or octagonal which permits for a rotating dealer position.
Poker table edges are typically padded and slightly raised to permit players to rest their arms on them. This is the part of the table called the rail. A section of wood located between the rail and the playing surface will feature cup holders and is known as the race track. The center of the table will have an image on it. Depending on where the table came from it may even be the logo of a casino.
3 – Poker Chips
Now that you have the cards and the table, you can't put any of your gambling or strategy skill into action without the poker chips. There are formally known as casino tokens but are also called gaming checks and chips. These are the small discs that are used as currency at the poker table. They come in many different styles and materials ranging from colored metal to injection-molded plastic. There are also compressed molded clay tokens. Each are available in different colors or with difference marking to demote various denominations for use as the gambling portion of the game of poker. To find out more about the coolest poker chips out there, check out this article.
4 – Card Shuffling Machine
Depending on the level of play you are at and the size of the tournament you are hosting, you may want to have a card shuffling machine. They simply randomly shuffle packs of playing cards. Automatic shuffling machines used before dealing cards may give your event a slightly high-brow look to it and it will keep your dealers happy not having to handle the playing cards more often than necessary. Plus, if you are hosting a high stakes tournament shuffling machines will remove any suspicion of wrongdoing when the dealing proceeds.
5 – Online Poker Game Subscription
There are several different online poker gaming communities you can join. The main purpose for this would to assist in honing your playing skills and not costing you as much as you could be spending at a live casino. Sure, there are some big money online poker tournaments but if you are just seeking entertainment and a way to practice and improve, you can also find tables that cost just pennies to sit and play at. Plus, online poker communities involve players from all over the world and you could pick up some great playing strategy from some of these players.
6 – Poker Books
No poker players home library is complete without a selection of great books on the subject. There are countless titles available ranging from beginner to expert and they cover the whole spectrum on how to play the game, how to be strategic in your play, betting strategies and so much more. A few poker books will always come in handy when you are not actively playing but still need the feeling of being in the game.
7 – Chip Racks
Depending on the scale of your poker games/tournaments and venues, you may find a need for chip racks or trays. These clear acrylic chip racks are designed to hold up to a maximum of 100 poker chips. Each features rounded out rows of five that sit low to the table.
In Conclusion
If you are a poker player, you will need a lot more than just cards and chips to start a game with friends, neighbors or co-workers. Set the tone of your games with all of the accessories listed above. When you come prepared and have all the proper tools with you, it says a lot about the type of poker player you are. Hopefully this list has given you inspiration to expand on what you have and explain why you need these specific accessories as part of your supplies.