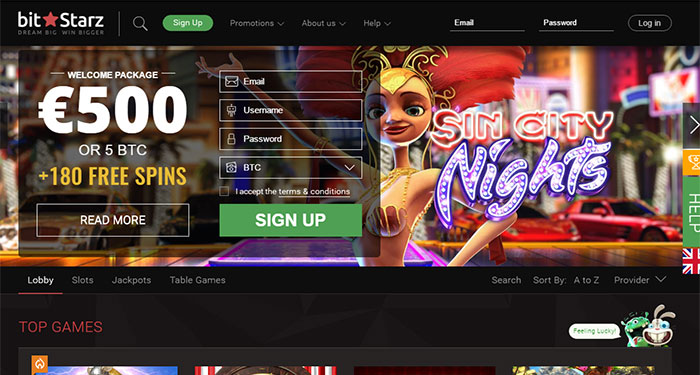 Bitstarz Casino Dispute – Resolved
Player sent us a complaint about Bitstarz confiscating his winnings and openly admits breaking the casinos terms and conditions but still thinks he is owed money. On top of this he lied about the casinos not offering an opt-out feature for bonuses. As you can see below in the screenshot of the casinos deposit page there is an opt-out feature.
Players email…
Message:
BitStarz confiscated over 19 bitcoins from me (roughly $8,000 USD) after I won at their casino. The specific rule which they are claiming I "violated" is located roughly 3/4 of the way down the "bonus terms" page and does not stand out in any way. Furthermore, they automatically add bonuses to each deposit so that you are bound to these terms. It is intentionally placed there so players miss it. The rule which they say I "violated" states that if you are using any type of bonus, you cannot bet more than 25 mbtc at any time. If you do so, they will not alert you until you try to cash out. At this point they use that as an excuse to confiscate ALL of your winnings. This is not to mention, that when playing under these hidden restrictions, the table max on most games can be anywhere from 40 to 500 mbtc (well above the 25 mbtc max they now state). For example, if you place 1,000 bets on their website and one bet happens to be for 30 mbtc, they can confiscate ALL of your winnings..
This is not ethical by any means, and there are SEVERAL ways they can improve this, but they obviously benefit too much from it to change anything. It is an obvious predatory tactic that is unacceptable. In my instance, they gained 20 bitcoins (or $8,000 USD) by using this scammy tactic. One easy way to stop this would be to implement a table max of the 25 mbtc at each table for any person using the bonus code. That would be the most obvious, and practical solution, but there are many other ways..
I am a very detail oriented person, and DID read their terms and conditions very carefully, there is no instance of this rule. It is located on a separate "bonus terms and conditions" page which I was not aware existed until they confiscated all of my bitcoins and sent me a direct link. Additionally, I have heard the same story from several other players, and it is far from ethical on BitStarz end. This rule is set in place, and implemented the way it is for the sole purpose of them confiscating the winnings of anyone who actually does win.
If you are going to deny my complaint, or tell me I'm wrong because I "agreed to their terms" I would ask that at the very least, you reconsider promoting BitStarz on your website. There are countless other individuals who have encountered the same scummy tactics that I have and many more will in the future if nothing is done. I am requesting that BitStarz return the 20 bitcoins I won AND request that they make this rule more visible so others do not encounter the same issue in the future.
When all was said and done, they confiscated over 19 bitcoins (or roughly $8,000) from me. I, in no away abused any of their bonus codes, I did not create multiple accounts or take advantage of their system in any way. Just for some additional clarification, I deposited 0.5 bitcoins and won 6 bitcoins long before the 0.25 bitcoin bonus would have made any type of difference. Needless to say, I deposited my own money and was not abusing or taking advantage of them. It is despicable on their part.
Aside from that, the bonuses are automatically added to each deposit and you must go out of your way to select not to receive the bonus, but no one likely does this for obvious reasons. This is another intentional and important part of their scheme, meaning that most everybody will not un-select the bonus, because it's "free money". I demand that something is done about this, as I was unfairly treated and essentially robbed of 20 bitcoins and did not do anything wrong.
We contacted the casino for clarification and this is the reply we received back…
Hello Rick,
Thank you so much for forwarding this to me personally.
Yes, I'm aware of the issue, my colleague already talked to him. Unfortunately player has violated bonus terms. He bet 1 BTC while max bet is 0.025. So more than 100 bets over 0.025 BTC. (We also can send proof if that would be needed)
We understand that some users prefer to play without bonuses, so we always give this opportunity on the deposit page. Please check the screenshot:

If you have any questions, please contact us via LiveChat support or email: [email protected]
Case closed in favor of the casino.