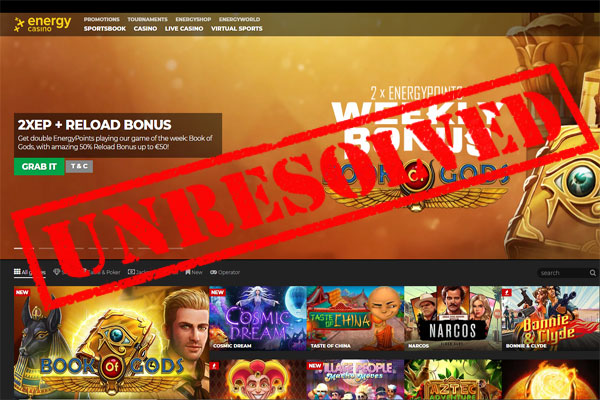 We received this complaint from a player at Energy Casino. The claim is that the casino is stalling on the verification process.
Player complaint:
Good day.
In accordance with the rules of the casino, they requested additional documents from me. I provided everything (bank statement, job certificate, employment contract, and payslips). All documents have been approved, but in order to complete the verification, they asked to additionally send payslips and an employment contract in the PDF format. I sent these documents to them on July 12, today is 31, nothing is checked. The site says that the documents are verified within 72 hours. And almost 3 weeks have passed … And before the documents were checked for 2-4 days, and now, I consider that the casino is delaying verification.

My money in my account is frozen, and since July 10, the casino ignores my messages to them by email.

I ask you to clarify the situation. Thank you in advance.

Best regards,
We contacted the casino and this was their reply.
Energy Casino Reply:
Dear Rick,

Thank you for your email.

Please note that we sent a follow-up email to the customer today, August 2nd, 2019.

The delay has been caused by the suspicion of financial irregularities which we had to investigate further as a sensitive matter.

Please let me know should you have any more questions in relation to the case.

Thank you and Best Regards,
Energy Casino Team
At this time the player is still claiming she is locked out of her account so until further notice we will mark this complaint as unresolved.