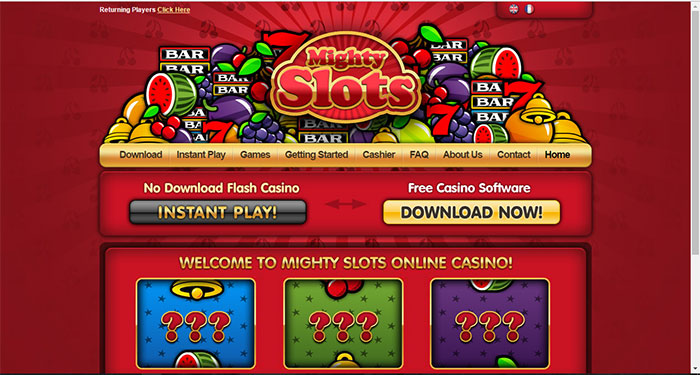 Mighty Slots and Real Vegas Online Casino (BLACKLISTED) Reason Why
Another player came to us yesterday complaining about not getting their winnings from both Mighty Slots and Real Vegas Online Casino. A simple Google search would've saved a lot of heartache. Or better yet just review our Blacklist. Both of these casinos along with their sister casinos Plenty Jackpots, 99 Slot Machines, Slot Nuts, Slots Luv and Slots Inferno have been on our Blacklist for years and have been ripping players off for over a decade! Avoid these scam casinos at all cost!!!
Player's complaint…
Message:
I am having a problem getting paid legitimate winnings from two casinos in the same group. I also have winnings pending from two other casinos in this group (Realtime Gaming), but they are not as old as the one from Real Vegas Online Casino and Mighty Slots Casino. My problem is that nothing is being done whatsoever to pay me winnings, which were won playing 100% by their rules and per the terms of the coupon used. I have contacted Live Chat, emailed, and called numerous times, and no one can give me an answer as to when I may expect to be paid. I have heard every excuse in the book, but never a legitimate response as to why my withdrawls are still listed as "requested". At times, I have been frustrated in my conversations with their representatives, and they have always been cordial. I have never threatened them in any manner, but I have eluded to the fact that I am unsure that they are legitimate and honest based upon very poor online reviews. I have tried exceptionally hard to be as polite as possible, but my frustration level is very high at this point. They have also told me that the only way to withdraw my winnings is via bank wire, and in all honesty I am not comfortable with that. All documentation that was required of me has been submitted at the time that the withdrawls were requested. The payout amount from Mighty Slots is $1,602.00 US Dollars. It was requested on 01/05/2016, and literally nothing has happened with it. Their agents always say the same thing…that it is "pending approval by the management". This concerns me as other than checking my documentation that I am who I say I am and where I live, there should be no approval needed as I won this money per their rules and specific terms of the bonus coupon used. The pending payout from Real Vegas Online has been separated into two payments by the casino. $4,000.00 US Dollars total (two payments of $2,000.000 each). This withdrawl was requested on 01/10/2016. All required documentation was sent to them at that time. Both casinos have stated that they have all of my documents, and that they have been submitted to the"accounting department". The accounting department is unavailable to contact via Live Chat or telephone, and I have sent them numerous emails, with no response other than a form email claiming that an agent will contact me within one business day, which never happens. I am very concerned as I did deposit quite a lot of real money in good faith that they were reputable casinos. I appreciate any help or input that you can provide me with in this matter.