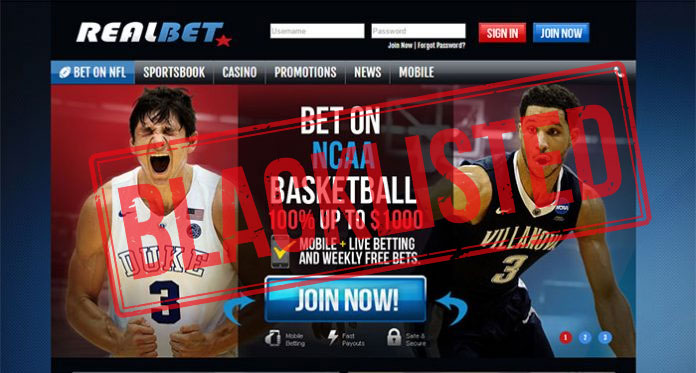 Realbet.eu Payout Complaint – Unresolved (Blacklisted) Reason why
And the complaints keep rolling in for Realbet.eu… DO NOT PLAY AT THIS WEBSITE!!!
Message:
I have made two separate request payouts at the end of June of this year, one for $1500, the other for $2500. I have called the service department of realbet to get confirmation or maybe tracking numbers on my withdrawals and have been given nothing but the run around. The site went down for "technical difficulties" recently a few days ago, I immediately called the service department once again inquired about my payouts, I was told they were sorry and that I would receive my payouts soon and that the site would be back up again soon. Well they were right about the site coming back up, I am still awaiting my payouts . I tried to call the site today, the phones are not working now, I tried to deliver an e-mail to realbet and guess what the e-mail will also not go through? I am sure they are probably still taking deposits, I have one question, where is my money?