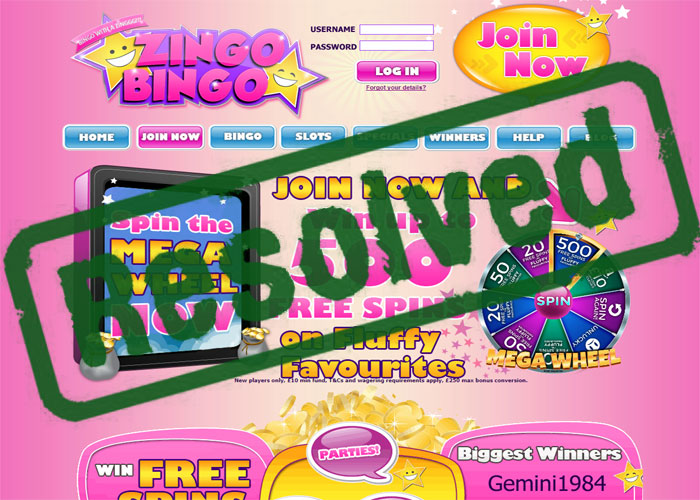 Edit: Zingo Bingo ZingoBingo.com is no longer online and is permanently closed.
We received the following complaint from a Zingo Bingo player…
Complaint:
I made a withdrawal of $200. The withdrawal was sent to a card i had previously emailed about being removed as it was closed.
After speaking to support via live help/email i was advised to speak to the bank. I was informed by the bank as i did not leave them my new bank account details that the payment was sent back to the sender. In other wards it bounced back as it had nowhere to go.
I have since been sent repetitive emails from support even after explaining i cannot and do not have access to the money, i have been a loyal player, have spent a lot of money on this site and don't expect to be ignored without any help or support from the site in question. The money was returned to payment department on your side, I would like my winnings as it is a substantial amount of $200
We contacted Zingo Bingo about the complaint and at first did not receive a reply. The second email we sent was a reminder that if the Zingo Bingo did not reply we would assume the player is correct and would post a scam warning about the player not being paid. We however did receive a reply after the second email and they told us the matter had been dealt with. We then contacted the player and she assured us that she had been paid out via cheque.
Complaint Resolved