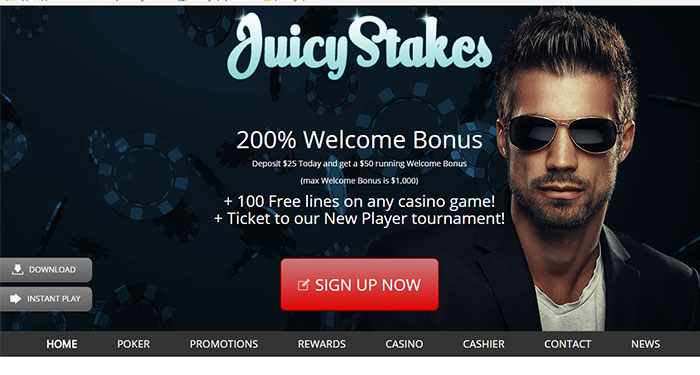 We are recommending at this time that players AVOID playing at JuicyStakes.com poker room. We had a player complaint about not getting their payout and it has now been over 2 months since the request for a check was made.
We contacted Juicy Stakes and they assured us the player would get paid and but they told us they were experiencing payment delays (which usually mean processor issues).
From Juicy Stakes support: " There are some delays at the moment which is why it has taken so long but we are working to make sure it does not take much longer. We will email the player as soon as the funds have been sent."
After replying that a month and a half is not acceptable for a payout I received this back…
"I agree completely with you. It is not a timeframe that we want and we are working hard to speed checks up for our players. We're hoping these delays don't persist for much longer. I'm afraid I cannot provide you with an exact timeframe as we could not guarantee it and I do not want to mislead you or the player. "
This was a month and a half ago and now today the player has reported to us that he still has not received his payout in the amount of $3000.
Players are advising at this time to not deposit at Juicy Stakes for lack of payment and possible payment processor issues. If you are a player at the casino or poker room it may be wise to put in a withdrawal request as soon as possible. The delays could get longer.
Rick
CSR