Casino Players Report, Our Transition Over the Past 20 Years!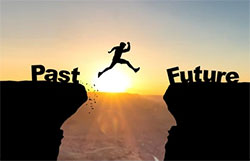 Our journey into the online casino industry began 20 years ago. Rick Norris, an avid online casino player wanted to do something different so he created a small watchdog site. Online Casino Scam Alert. He worked hours upon hours educating players on the safety of online gambling.
As our website visitors grew, we needed to expand, so we did. We re-branded into Casino Scam Report, (www.casinoscamreport.com). This site set a precedent that many online casino sites soon would emulate. This helped us to accomplish a dream that more webmasters would educate players against scam casinos.
For nearly a decade, Casino Scam Report and its editorial team helped many players find reputable online casinos and helped mediate hundreds of player complaints to recoup hundreds of thousands of dollars in withheld payouts and deposits.
In 2017, the team planned on taking Casino Scam Report to the next level with a fresh new look and brand. In an industry that is always expanding and creating new technologies, it is imperative that we grow and expand as well. So with hard work and dedication, we put together a bigger team and created our new vision… Casino Players Report. (https://www.casinoplayersreport.com)
Casino Players Report takes on the same watchdog tasks as before. But now we implement a much more functional and eye catching brand to keep up with the changing industry demands.
Casino Players Report (formerly known as Casino Scam Report) has been online since 2003 and is dedicated to helping players avoid online casino scams. Our Scam Reports and Online Casino Blacklist are compiled and updated regularly as a players guide for avoiding online casinos that scam players out of their hard earned money.
As a player advocate and online casino watchdog group, we accept online casino complaints from players. And we contact the casinos on behalf of the player to help recover their winnings.
We post our findings on our Complaint Report and Scam Report pages to help others avoid being cheated.
The ultimate goal of Casino Players Report is to help our website visitors find trustworthy casinos that won't rip players off. And also to help resolve player disputes and provide information on the scam casinos that can potentially take their hard earned money.
If you have a complaint with one of our approved online casinos, be sure to take advantage of the free help we offer by filling out the Casino Complaint Form. This will alert us to the issues you are having and we will contact the casino on your behalf to help resolve your dispute.
ARE ONLINE CASINOS TRUSTWORTHY?
Yes and no. The online casinos on our approved listings are trustworthy, honest and have a great reputation in the casino entertainment industry. But unfortunately and just like everything else, their are casino scams out there. Just visit our Online Casino Blacklist page and our Scam Reports to see which ones they are.
The honest and legit casinos wouldn't risk their business by trying to scam players or allowing underaged players to place wagers. Word get's around quick these days with the fast flow of internet information at players fingertips. It's hard to succeed for long in the online casino business when you have a reputation for scamming players.
Online casinos make money by charging a set percentage of each wager which is usually between 3% – 5%. This means that online casinos are for the most part more profitable than brick and mortar casinos. Online casinos don't pay for fancy resorts and everything that goes along with the Vegas styled casinos. (which add up to about 40% of revenue in brick and mortar).