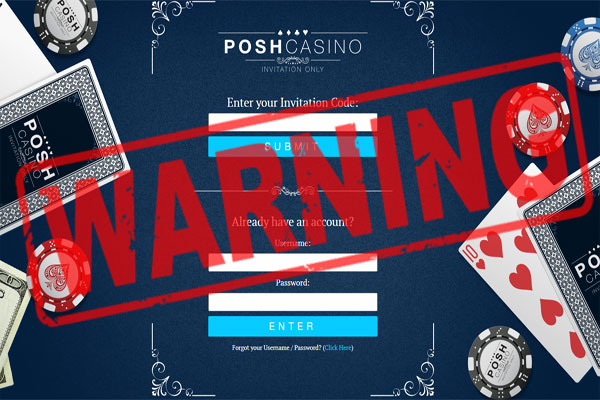 We are warning all our website visitors to avoid Posh Casino at this time. A player complained to us that Posh Casino had not paid her and possibly lied regarding sending her money to the processor.
We have tried to contact Posh casino about this multiple times with no reply. Best to avoid Posh casino at this time.
There are also multiple complaints about the casino below. Feel free to add your own experience with this casino in the comment section. Just leave a detailed message below and after we review and approve it, we will publish your complaint.
If you are looking for a trusted and safe online casino, we highly recommend CasinoMax, Everygame or Slots.lv
Complaint:
I have been waiting since the end of June to receive a payment of $300 from POSH Casino.  I have chatted and spoken to my VIP Manager, Lucca, several other Customer Support reps several times. They tell me the money has been sent to the processor on 8/11/18 but I still have not received the money. I have also contacted their complaint department and they do not respond. I think I have been more than patient waiting to receive this money. Can you help me collect?