Introduction: As the online gambling industry continues to grow, so does the risk of encountering dishonest and fraudulent online casinos.
There has been a tremendous growth in popularity of online casinos in recent years, which has attracted millions of players worldwide. Nonetheless, there have been concerns raised about the fairness and honesty of these virtual gambling platforms. Is there dishonesty in online casinos? This document examines this issue.
Overview of Online Casinos: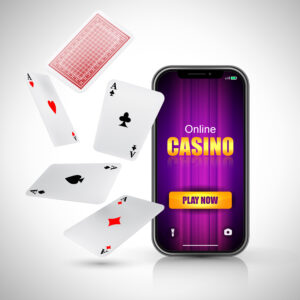 Online casinos offer individuals the opportunity to play various casino games, such as poker, blackjack, roulette, and slots, from the comfort of their own homes. A wide variety of gaming options and enticing bonuses are some of the features that make these virtual gambling establishments so popular.
Online casinos also offer players the chance to experience casino thrills without travelling abroad. This makes it easier for players to enjoy their favorite games without going to a physical casino. In addition, online casinos are particularly attractive.
Risk of Dishonest Practices:
While the majority of online casinos operate with integrity, it is important to acknowledge that not all platforms may adhere to ethical standards. Some dishonest practices that have been reported in the past include rigged games, delayed or non-payment of winnings, and unfair terms and conditions. It is crucial for players to choose reputable casinos with a proven track record of fairness and reliability.
If you fall victim to one of these rigged online casinos you should contact the relevant authorities to report the incident. You should also take steps to protect yourself from future scams by researching online casinos before playing. Be sure to read the terms and conditions carefully before signing up.
Random Number Generators (RNGs):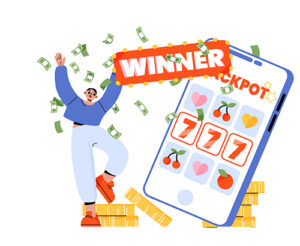 A key component of online casinos is the Random Number Generator (RNG) software. This technology ensures that the outcomes of the games are fair and unbiased. RNGs use complex algorithms to generate random and unpredictable results, guaranteeing that neither the player nor the casino can manipulate the outcome. RNGs are regularly tested and audited to ensure that they are working properly and that the outcomes are truly random. This provides players with the assurance that the games are fair and safe to play.
However, some online casinos can manipulate the RNGs to favor the house, which is why it is important to always play at reputable casinos that are licensed and regulated by the relevant authorities. Additionally, third-party testing companies provide extra assurance that the games are fair and random.
Licensing and Regulation: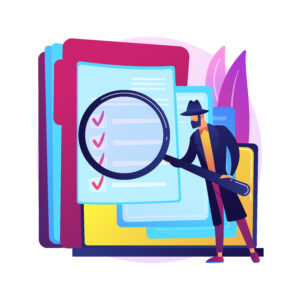 To ensure the integrity of online casinos, many jurisdictions require these platforms to be licensed and regulated. Reputable online casinos obtain licenses from recognized gaming authorities, which enforce strict regulations to protect players. These licenses ensure that the casinos operate in a fair and transparent manner, providing a secure gambling environment.
How can some online casinos operate unlicensed? These casinos can operate without a license by taking advantage of the loopholes in the existing legal system. They are often unregistered, unregulated, and not subject to any rules or regulations. As such, players may be at risk of being scammed or taken advantage of.
Finding a licensed and trusted online casino is the safest option for players. It ensures that they are protected from any fraudulent activities, and that their money is safe. Licensed online casinos also provide players with a secure gaming environment and fair games. Licensed online casinos are regularly audited by third-party organizations to ensure that their games are fair and that the RNG (Random Number Generator) is working properly. These casinos also provide players with the latest encryption technology to protect their personal data and financial information.
Auditing and Testing: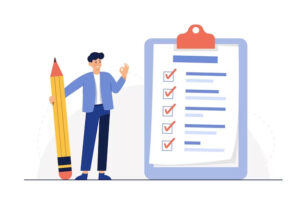 To further validate their fairness, reputable online casinos undergo regular audits and testing by independent third-party organizations. These audits evaluate the fairness of the games, ensuring that the RNGs are functioning properly and that the outcomes are genuinely random. Transparent online casinos often display the results of these audits on their websites, establishing trust with their players.
Finding an honest online casino is important, as it guarantees that players will be treated fairly. By taking the time to review the results of these audits, players can be sure that they are playing at a safe and secure casino.
Player Protection Measures:
It is crucial for players to take proactive measures to protect themselves from falling victim to these dishonest practices.
Play Smart from the Start!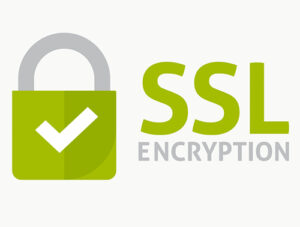 By following these steps, players can significantly reduce the risk of falling victim to dishonest online casinos. It is essential to stay vigilant, conduct thorough research, and make informed decisions when engaging in online gambling. Remember, protection starts with choosing reputable and trustworthy online casinos that prioritize the safety and security of their players.
Here are some key steps to consider:
Research and choose reputable online casinos: Before engaging in any online gambling activities, it is essential to thoroughly research and select reputable online casinos. Look for casinos that are licensed and regulated by recognized gambling authorities. These authorities ensure that the casino operates fairly and transparently, providing a safe and secure gambling experience.
Read reviews and customer feedback: Take the time to read reviews and customer feedback about the online casino you are considering. Look for any red flags, such as reports of delayed or non-existent payouts, unresponsive customer support, or unethical business practices. Reliable review websites and forums can provide valuable insights into the reputation and reliability of online casinos.
Check for secure and encrypted connections: Ensure that the online casino you choose utilizes secure and encrypted connections to protect your personal and financial information. Look for websites that have an "https://" prefix in the URL, indicating a secure connection. Additionally, reputable online casinos often display security certifications from trusted third-party organizations on their website.
Understand the terms and conditions: Before registering and depositing funds, carefully read and understand the terms and conditions of the online casino. Pay close attention to the withdrawal policies, wagering requirements, and any other relevant rules. Dishonest casinos may have unfair terms and conditions that make it difficult for players to withdraw their winnings or take advantage of bonuses.
Use reputable payment methods: Opt for reputable and secure payment methods when depositing funds and withdrawing winnings from online casinos. Established payment providers, such as credit cards, e-wallets, and bank transfers, offer additional layers of security and protection. Be cautious of online casinos that only accept cryptocurrency or obscure payment methods, as these can be more prone to fraudulent activities.
Set limits and gamble responsibly: Protect yourself from potential financial harm by setting limits on your gambling activities. Establish a budget for gambling and stick to it. Avoid chasing losses or gambling with money you cannot afford to lose. Responsible gambling is essential to ensure a safe and enjoyable online gambling experience.
How to Find Out if an Online Casino is Honest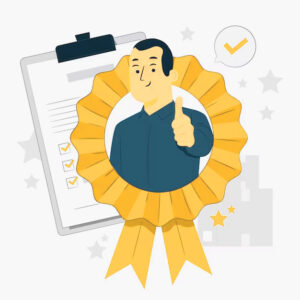 When it comes to online gambling, it is crucial to ensure that the casino you choose is honest and trustworthy. With so many options available, it can be challenging to determine which ones are reliable. However, by following these steps, you can increase your chances of finding an honest online casino.
Research the Casino's Reputation: Start by researching the casino's reputation. Look for reviews and feedback from other players. Check if the casino is licensed and regulated by a reputable authority. A trustworthy casino will proudly display its licensing information on its website.
Check for Fair Gaming Practices: Look for casinos that use random number generators (RNGs) to ensure fair gaming. RNGs generate random outcomes, ensuring that the games are not biased in favor of the casino. Reputable casinos will often have their RNGs audited by independent third-party organizations to verify their fairness.
Secure Payment Methods: Honest online casinos prioritize the security of their players' financial transactions. Look for casinos that offer secure payment methods such as SSL encryption to protect your personal and financial information. Additionally, reputable casinos will provide multiple payment options to cater to different preferences.
Responsible Gaming Policies: Look for casinos that promote responsible gambling. This includes providing resources and tools for players to set limits on their deposits, losses, and time spent on the site. Honest casinos will also provide information on how to seek help for gambling addiction.
Customer Support: Reliable online casinos will have responsive and helpful customer support. Test their customer support channels by asking questions or seeking clarification on their terms and conditions. A trustworthy casino will respond promptly and effectively, ensuring that you have a positive gaming experience.
Transparency: Honest casinos are transparent about their terms and conditions, including their bonus and promotion policies. Take the time to read through these terms to understand what is expected of you as a player. Be cautious of casinos that have overly complicated terms or hidden clauses that may be detrimental to your gaming experience.
Social Proof: Pay attention to what other players are saying about the casino. Join online forums or communities dedicated to online gambling and ask for recommendations from experienced players. Their firsthand experiences can give you valuable insights into the honesty and reliability of a particular casino.
By following these steps, you can make an informed decision and find an honest online casino. Remember, it is essential to prioritize your safety and security when engaging in online gambling. Take your time to research and choose a casino that aligns with your needs and preferences.
Casino Extreme is a reputable and honest online casino. Its licensing and regulation, game fairness, secure transactions, reliable customer support, and positive user feedback all contribute to its reputation as a trustworthy platform for online gambling.
Players can feel confident in their decision to engage with Casino Extreme for an enjoyable and honest gaming experience.
Casino Extreme
500% Welcome Bonus +

500 FREE SPINS!
Max Bet Per Spin $10 – Wagering Requirement 10x Deposit + Bonus
Resolving Disputes: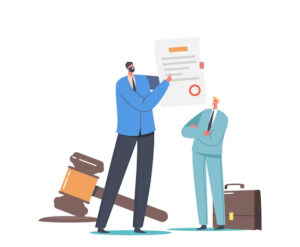 In the event of a dispute between a player and an online casino, reputable platforms provide mechanisms for resolving conflicts. They often have dedicated customer support teams that handle player complaints and work towards fair resolutions. Some jurisdictions also offer alternative dispute resolution services to ensure a fair outcome for all parties involved.
While dishonest gambling sites do exist, reputable gambling sites are committed to providing players with a safe and enjoyable experience. They use rigorous security measures to protect personal and financial data, and they are required to adhere to strict regulations.
A rogue online casino will not take these measures, making it easier for criminals to access your personal information. Additionally, they may not pay out winnings, or they may offer games that are not fair and are weighed in favor of the house.
Conclusion:
In conclusion, the question of whether online casinos are dishonest depends on the specific platform in question. Reputable online casinos employ advanced technologies, undergo regular audits, and adhere to strict regulations to ensure fairness and player protection. However, it is essential for players to exercise caution and conduct thorough research before engaging with any online casino to mitigate the risk of encountering dishonest practices.