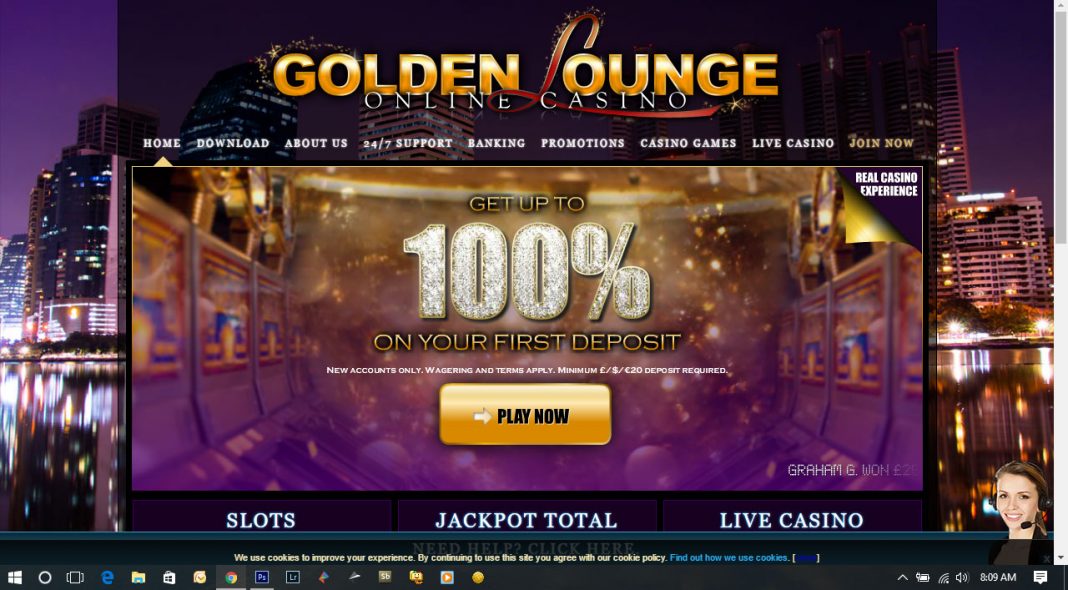 Edit:

Golden Lounge Casino is closed and no longer online

There have been numerous reports in the past months of players having trouble getting paid, cancelled player accounts and now players are being denied their winnings.
The problem it appears to be with Golden Lounges terms and conditions. In the terms it states that it is forbidden to use autoplay mode with bonus money although the autoplay feature works just fine with bonus money apparently it is not allowed. If you don't read the terms and conditions one would not know this.
Although this seems unfair to us it is in Golden Lounges T&C and therefore they have the right to hold any winnings made from autoplay while using bonuses. But we here at Casino Players Report feel it is an unfair practice not only to not allow bonus play using the autoplay mode but extremely unfair to not shut the feature off while playing with bonus money. And with that said their customer service is also appalling and that alone should be reason to avoid this casino.