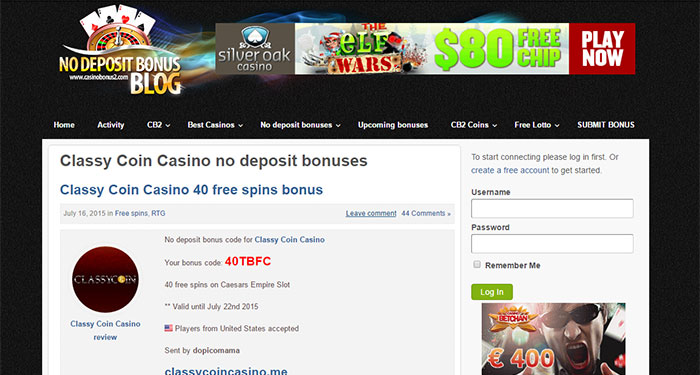 Recently we received a casino complaint from a player asking for our help in collecting an $1,800 payout he won at Classy Coin casino. On June 10th the player submitted a payout request from Classy Coin and now exactly one month later the player has yet to receive a dime of his winnings.
To the players credit, he has sent in all required documents necessary for the casino to process a payout of his winnings.
According to the terms and conditions outlined by Classy Coin Casino,
"All withdrawal requests are subject to be reviewed and approved by the casino. The approval of the withdrawal request is subject to a set of standards such as player status and activity."
Player is active and playing regularly so no problems here.
"Custom approval: Based on player status such as a VIP player, all withdrawals requested will be reviewed, approved or denied within 6 business days of the request being made."
Its been over 30 days as of the time of this post and yet player has received nothing, approval of denial from casino.
"Standard approval: All withdrawals requested will be reviewed, approved or denied within 10 business days of the request being made."
Once again its been over 30 days since player requested withdrawal of winnings.
"Withdrawals and changes in payment instructions are subject to clearance by our Security Department.
The Casino reserves the right to withhold winnings until the identity of the winning person is verified satisfactorily. For this purpose, the Casino requires that Players provide their complete, current and full personal details, including a current phone number. Incomplete, inaccurate or fraudulent information may result in the player's account being closed, as well as bonuses and winnings being removed."
Player has provided us with the exact copies of what was forwarded to Classy Coin Casino, all paperwork show the players identity and as far as what we received provided enough information to prove the player's identity. The player has even gone so far as to have sent his colored documents to the casino from a third party, which are the same set of copied documents he provided us to show compliance. The documents are in full color and completely legible.
As an advocate for the player we have tried numerous attempts, to contact the casino support staff and every email has been ignored. We are issuing a warning to players and also in the hopes that Classy Coin will see the error of their ways and will hopefully try to rectify the situation.
Please be warned that Classy Coin online casino has been added to or casino complaint list and is highly likely headed towards our blacklist of online casino scams.
Classy Coins is operated by Milore LTD a company incorporated in Curacao and is licensed and regulated by the laws of Curacao.