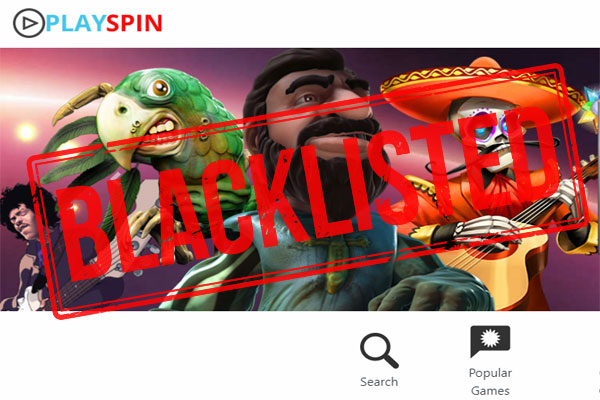 UPDATE: It appears that Playspin Casino is now using the URL www.speedy.bet. AVOID THIS CASINO!!!
UPDATE: Playspin Casino has been blacklisted for using a phony Curacao license number and Curacao Gaming Authority logo on their website. This is the email the player received from the CGA
Dear Sir/Madam,
Thank you for contacting Curaçao eGaming.
Curaçao eGaming has no connection with that site and therefore any references made to Curaçao eGaming as one of the Master License holders are false and misleading.
They are using our logo without our knowledge and we have taken action against that.
Regards,
Curaçao eGaming
We have tried unsuccessfully to contact the casino about the non-payment scam claim but so far they have not replied.
We will update this post about their licensing info once we have have proof they are operating without one.
Best to avoid this casino.
Complaint:
Hello I have recently joined a casino called playspin.com it had United Kingdom as an option and let me join.
Being stupid I deposited about 1170 pounds I did manage to make 2 withdrawals 1 for 200 euros and 1 for 400 euros. I got no confirmation of the withdrawals and have had no reply's whatsoever apart from automated ones saying a ticket has been completed yet they have not been answered.
I have tried to contact them for nearly a month now and have been ignored. I emailed the Curacao e-gaming authority as playspin state they are licenced under them yet the e-gaming authority told me they are not and must be operating illegally so I don't know what I can do. Thank you