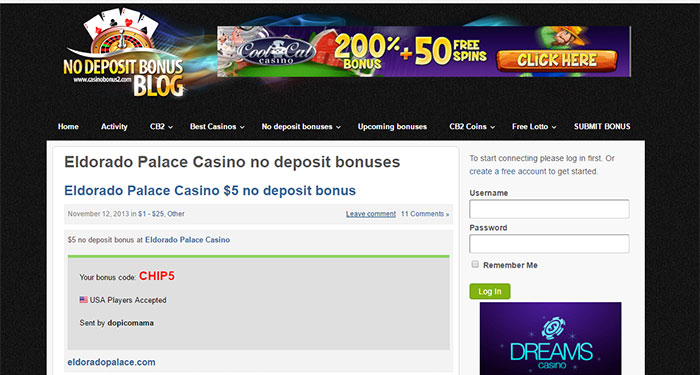 Update June 21st 2011: We are advising players to continue to avoid this casino because of non payout issues. They are on our Casino Blacklist and if you deposit money and get ripped off there is nothing we can do for you. You've been warned!
Edit From Admin: Casino Scam Report was recently contacted by a manager at El Dorado Palace that informed us that the predatory bonus term listed below is now NO LONGER in place. And for those that have left comments about problems with payment issues please contact their Customer Relations Manager "Sean" at [email protected] and he will look into your issues for you.
We recently received a negative forum post by one of our members. El Dorado Casino has a predatory term in their bonus terms at the bottom of the page that states "Players are not allowed to continue wagering if any amount of funds posted for withdrawal and/or pending to be withdrawn is detected by the Casino. Such activities are considered violation and are subject for all pending withdrawals to be void at Management's discretion".
This player had a withdrawal pending and didn't know about this ridiculous rule so while he was waiting to receive his payout he decided to continue playing with $100 that he left in his real money account. The casino pointed him to this term and then confiscated his entire withdrawal. If the casino was fair they would simply have warned the player not to play instead of stealing his money.
We have been in contact with the management at El Dorado Palace and to their credit they did respond to this issue BUT they responded with alot of double talk as to why the player lost his winnings. If the casino doesn't wish people to play while waiting for a payout to be processed they should simply lock the players real money account until the payment is processed. This bonus term in our opinion is predatory to players and therefore we are labeling El Dorado Palace a scam casino and they should be avoided by EVERYONE until this term is removed.
Rick
CSR