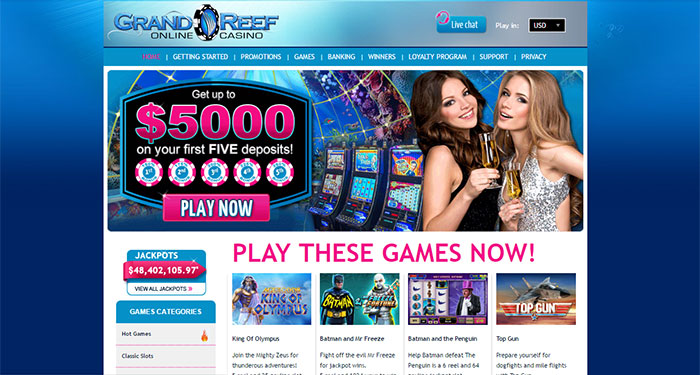 UPDATE July 11th 2018: Grand Reef Casino is now Blacklisted

  GrandReefCasino.com Casino Payout Complaint – Unresolved
We received the below payout complaint last week about Grand Reef Casino not paying out a $7500 win:
Message:
Hi, I have been trying to withdrawal winnings from this casino for 2 months or longer now.  They claim there is an issue with the international banking system, and have agreed to pay $1000 a week, commencing on the 24/10/2016,   I have not received any money as yet.  When I make enquires, they tell me the system is slow, and for them to further investigate, I am to  show my detailed bank account to where the money is suppose to have been deposited in, which it has not been.  The total amount is $7500..  I do not know what to do any more.  Thank you for any assistance or advice
All emails we have sent to Grand Reef have been ignored so we are issuing this warning to our website visitors. We advise players to avoid this casino. If you have a money issue with them we will not be able to help you recover your winnings.