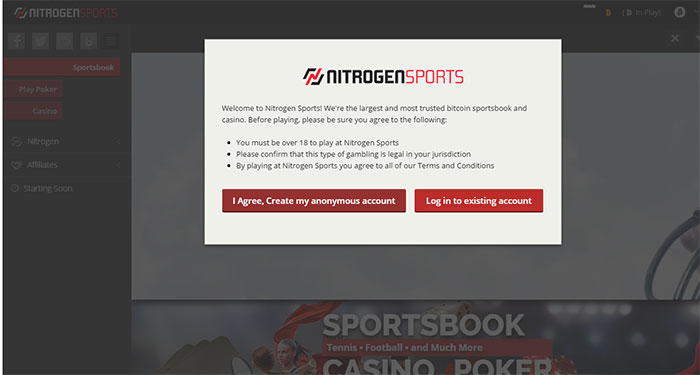 Nitrogen Sports Dispute – Resolved (Player Fraud)

A player at Nitrogen Sports submitted a complaint to us about the sportsbook confiscating his 1 Bitcoin free bet money and his winnings. This is his complaint:
Message:
I entered a promo drawing for nitro and won a 1 btc free bet. They claim I had multiple entries from the same household in which I did not. I asked them to show me proof because I know I didnt. I had placed the bet and won of course…and flipped it a couple of times. Once I did that, they froze my account and stole all of my funds with the multiple account claim. The previous week, they had poker tourney's in which players paid the entry free and were suddenly kicked out of the tourney with no refund whatsoever.
We contacted Nitrogen and they let us know about the fraud dept. finding multiple accounts coming in from the same household and receiving the same bonuses. This is clearly a breach of their terms and conditions and is actually considered fraud.
Nitrogen was kind enough to send us proof about the multiple accounts and there was a lot of it. They also asked us to keep it private so that the player would not try to use the information to circumvent their multi-accounting investigations in the future. That is why we will not show the proof here.
As far as the problems with the poker room, Nitrogen explained it with this reply…
Our site's poker room did experience some issues beginning on March 27th. These issues required immediate maintenance and our tech team was called to take our poker room offline for 48 hours.  Users who were registered or interrupted during the maintenance were fully refunded their buy-in amounts for the tournaments they had entered.
After viewing the fraud depts. findings we closed this complaint and sided with Nitrogen Sports.