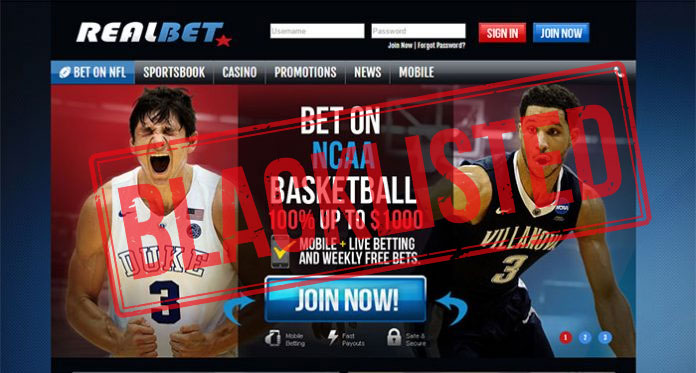 Realbet.eu Payout Complaint– Resolved
Realbet.eu has now been Blacklisted – Read reasons why
Player filed a complaint about realbet.eu not paying him his sports betting winnings. We contacted realbet and support told us that partial payment went back to the players card and the rest was sent via check by courier.
The player failed to give us a proper email address so there is no way to confirm this and therefore we will have to take realbet's word on this one.
Player's complaint…
Message:
I placed a wager on February 29th, and won. It was not approved until March 13th. Then, I was told they were having payout delays because of the SuperBowl, and instead of payouts being 7-10 days, it is 15-20 business days. So I waited. Come April 8th, still nothing. I called every week, and they told me what date was the last date they had received tracking numbers for payouts. 2 weeks ago I was told March 3rd. The last two weeks, they have been telling me that they haven't received any tracking numbers. I don't know what to do. I feel they are trying to steal my money. It has been almost 3 weeks since I requested the payout.