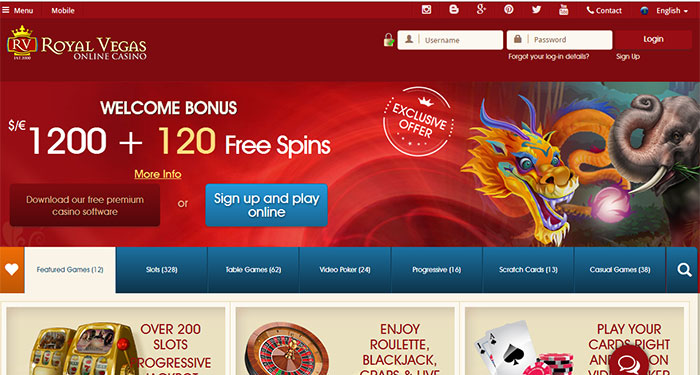 Royal Vegas Payout Complaint – Resolved
We received a complaint from a Royal Vegas Casino player claiming the casino owes him $100,000 in winnings and how they locked his account with no explanation and are refusing him his winnings. Below is the complaint email…
Message:
Hi my name is xxxxx I won $100,000.00 at Royal Vegas casino and they have taken my winnings and locked me out of my account because they say that I have breached it but they will not explain why or how.
We've been solving player complaints for along time now and when we get these types of complaints against an approved casino like Royal Vegas it's very easy to figure out the player's at fault. But he wanted answers so we got a hold of our Royal Vegas contact and the securities and fraud dept were well acquainted with this gentleman's account.
The player broke one of the most frequently abused rules in online casinos terms and conditions. Multiple accounts. Not just multiple accounts by the player but multiple accounts from his wife and son on the same home PC. That just doesn't fly in the online casino world folks. To make matters worse he contacted Live Chat after he had won the $100,000 and had all his multiple accounts removed (he sent us the chat transcripts). That right there told us that he knew he had the multiple accounts and he knew it was a violation of the terms so he tried to cover it up before he cashed out. Little too late. The fraud was detected by the securities team at Royal Vegas and his account locked and his winnings denied. My contact at RV also told me he had a bad habit of doing this type of thing. Yes folks, online casinos do talk to each other about fraudulent players. If you commit fraud at one casino chances are the next casino you try and sign up with might know all about your previous activities.
This player is still convinced that since he closed his multiple accounts before he cashed out that he is still entitled to his winnings and he gave us the same tired rhetoric that most players give us when they don't get their way… and that is that he will contact every law enforcement agency and attorney known to mankind to get this casino shut down if he doesn't get paid.  Moving right along… NEXT