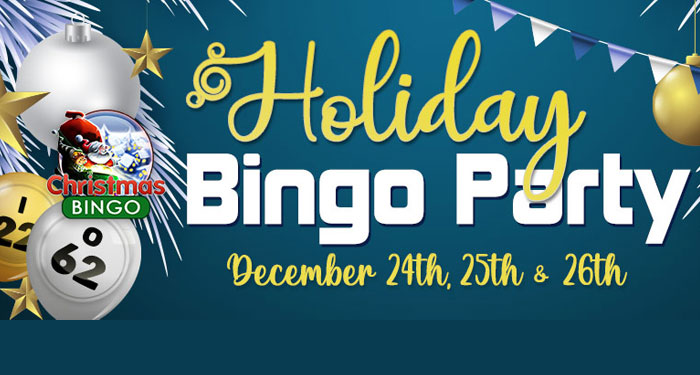 CyberSpins is inviting you to their Holiday Bingo Party December 24th, 25th and 26th, and again on December 31st through January 2nd.
To celebrate the most magical time of the year you can enjoy back-to-back guaranteed High/low games for just $.75 per card. Pots are ranging as high as $150 and as low as $15. Crazy Pot games with starting pots of $20 and ranging as high as $200 for just $0.50 per card.
The first party will take place in the Holiday Bingo room at 5:00pm. The second party will take place in the New Year Bingo room at the same time.
Since its Christmas time, CyberSpins' Elves are feeling a little more generous than usual. All cards attached to this promotion included in the buy 7 get 3 free special offer. One to Go players aren't left out! Everyone who needs One to Go when someone bingos will receive double the bingo points.
Don't miss out on this huge Holiday Bingo Party! Get signed up today and preorder your cards so you don't miss out. New to CyberSpins?
When you join today you will receive 10 no deposit free spins and $1,250 in casino bonuses with your first two deposits plus 200 in free spins.