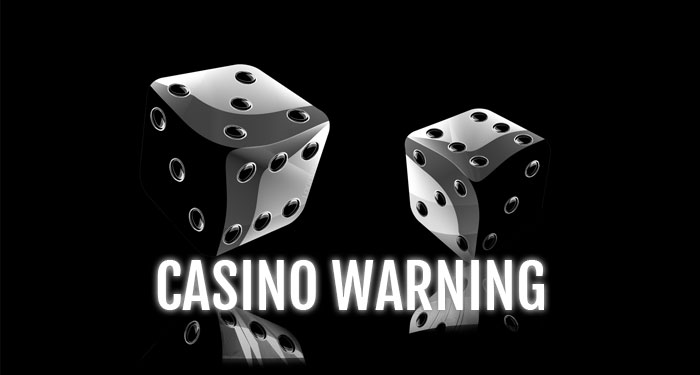 UPDATE: 17th of May 2015 Golden Galaxy Casino has now been Blacklisted for failure to pay players and for lack of response to player complaints. AVOID THIS CASINO. If you deposit money at Golden Galaxy and have an issue getting paid there is NOTHING we can do to help you.
Original Complaint: Two weeks ago a concerned player came to us for help with a complaint in regards to a slow payout of his winnings from Golden Galaxy Casino (goldengalaxy.com). Here is the information he provided us:
I got $25 free slot play bonus and I actually won from the bonus but needed to deposit $20. I deposited $10 and got an email that I needed to deposit $10 to withdraw the $150 that I won so I did. But now there is no response from live help and emails are coming back as undeliverable or no response. They actually did send me an email before saying that I was verified but no response in the four days since. I was just wondering if you knew about this casino or maybe can you take a look at their website goldengalaxy.com and see if you sense if this is a scam. If it is scam, will I never receive winnings? Also, if it is scam is there any way to report casino so they lose their license and other people are not scammed. Please let me know if you know anything about this casino and whether its legitimate or not. Thanks *****
After careful review of the casino's terms, it is our understanding the player is indeed allowed a withdrawal from the free slot play bonus…
"Members can withdraw a maximum of five times (5x) the value of the Free Sign Up Bonus"
According to the terms outlined, it is clear the player is due a payout of $125 plus the $20 he deposited ($145).
When contacting Golden Galaxy Casino via LIVE CHAT it failed. It seems an automated transcript of the chat was sent to a support email address, which then bounced a few seconds later to our inbox. Not a good sign. However, low and behold we receive a response from "Annie," Golden Galaxy Casino's support staff.
Here is her response:
Hello Rick,

Thank you for the notice. We do understand the players concern.

An email was sent to ***. We did receive his deposit, and all his documents to verify his identity.

It's not our intention to retain the players money or winnings. He is welcome to ask for a refund back.

His withdrawal is being processed and HE WILL RECEIVE THE WINNING FROM THE BONUS.

Kind Regards, Annie *****
Unfortunately for the player, over 2 weeks have gone by without payment. After repeatedly trying to contact the casino for an explanation, we are now on ignore from the so called support/customer service. We have not received a single response regarding this complaint since the initial reply to our original email.
The player did update us with a reply from Golden Galaxy Casino stating, "they had already paid him, however, there is some mysterious "technical problem" with his account.
This appears to be another stall tactic:
Dear ***, We already payed you. But there is a technical problem in your account. Please be patience, you will get you winnings. Kind regards, Annie ***** Customer support Golden Galaxy Casino
At this time, we are strongly advising players about the free play bonus at Golden Galaxy Casino. Waiting for a payout for over two weeks is highly unacceptable. Golden Galaxy Casino is powered by Playtech and the level of customer support they have given is well below the standard of a safe and respected Playtech operator.
We found additional information that Golden Galaxy Casino is on other rogue/blacklisted lists as well. The forum states the casino is part of  Teller Processing Ltd., which include Royal Dice, Giant Vegas, Majestic Comet Casino and Sierra Star Casino. All a part of the Netherlands Antilles jurisdiction. However, we found the following press release stating it is part of Elray Gaming.
We will continue to post updates as they become available. Our hope is that the casino will better respond to the players needs at this time to quickly resolve this matter.
Rick Norris
Casino Players Report