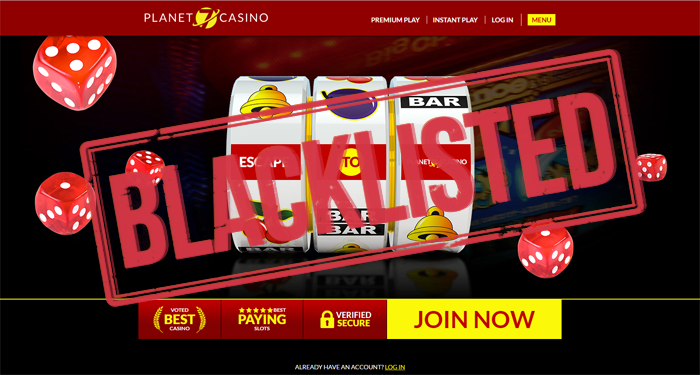 Planet 7 Casino Payout Complaint– Resolved
Planet 7 Casino is now Blacklisted – Read Reasons Why
Received a payout complaint from a player at Planet 7 Casino…
Message:
I have been waiting since May 1st for my withdrawls from Planet 7 casino. I have three of them $426.00,$425.00 and $513.00 and they have been giving me nothing but a run around. One excuse after another. At first they said they would do a wire transfer into my bank. And then they told me that they could not do that because of the way my bank is set up. So then I said just send me checks. As of today June 22 I have received nothing from them and when I called yesterday I was told that my withdrawls were on hold because sending out checks takes more time. And the manager Isabelle has stopped answering my emails or calls. I have given them lots of my money and I am getting very discouraged that I am not going to receive my withdrawls ! There has to be a way that I can get my money! The dates of my withdrawls I did not give you because on their website you can only go back a month to see them. But they were all in May the first one was on the 1st.  I need some help please!
We contacted the Planet 7 Casino and received a prompt reply back letting us know the players check was on the way. We conformed this with the player and she has now been paid – Resolved.
Thank you so much! Yes I did finally receive my check today. It was a very long wait though. Thank you for being there to help us players!
Carolyn